To strengthen its Customer facing propositions, a new Advisory Board consisting of Industry veterans and well known Business Leaders will now support the Leadership team.
Avinash Gore
---
Senior business leader with more than 40 years of leadership experience across five continents and 60 countries in an MNC environment. He spent two decades with Swedish giant Alfa Laval in India, Australia, Asia Pac and Europe holding leadership roles in Business Unit Management, Market Development and After Market business. Later he worked with Hoganas AB as Managing Director India, President and CEO of North America and later as Global Head for Environmental business. His areas of expertise lie in International Business, Marketing strategy, Business Development and Supply Chain Management. He is currently based out of the US.
Dr Anurag Mishra
---
Anurag, with more than 20 years of experience in the Industry, specialises in Lean Sigma, Digitization, Design Thinking, Robotics Process Automation, Artificial Intelligence, Onshore Transformation & Change Initiatives for Banking & Telecom clients. His domain exposure is in Life Sciences, Banking, Health Care Insurance, Finance & Accounting & Network. Anurag is Master Black belt awardee at IQPC (PEX) Orlando. He has trained 500+ Green Belts, 100+ Black Belts in North America, Philippines, India & Argentina. He is a Change management expert experienced in driving strategic initiatives requiring intense C level engagement. Dr Anurag Mishra is currently engaged as Client Engagement Leader with Accenture in Philippines. He has held many leadership positions with Cognizant, Firstsource and Genpact.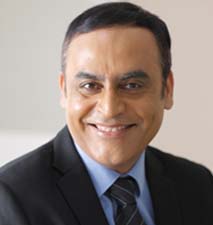 Global Expertise Customised